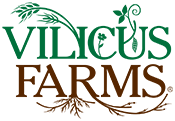 NOW HIRING! CLICK HERE TO VIEW OPEN POSITIONS.
Welcome to Vilicus Farms
Vilicus Farms is a nationally recognized first generation, organic, dryland crop farm in Northern Hill County, Montana. Owned and operated by Doug Crabtree and Anna Jones-Crabtree, Vilicus Farms grows a diverse array of organic heirloom and specialty crops. Vilicus Farm's cropping practices focus on soil-building and carbon sequestration, pollinator friendly conservation tactics, and minimum disturbance tillage practices. With a 5-7 year crop rotation, 26% of managed land in permanent pollinator friendly conservation, and over 20 unique crops grown annually, Vilicus Farms strives to promote diversity and resilience across its landscape. Anna and Doug are committed to championing organic agricultural land stewardship on a scale that matters, as well as developing a community of like-minded farmers who share their vision. Vilicus Farms launched a beginning organic farmer apprenticeship program in 2013 to support the establishment of new farmers on the Northern Great Plains. Since 2009, Vilicus Farms has grown from a 1,280-acre organic farm to a 9,600-acre organic farming operation focused on cultivating a conservation-based ethic for sustainable food production while also training beginning farmers on Montana's Northern Great Plains.
LEARN MORE