PAUL NEUBAUER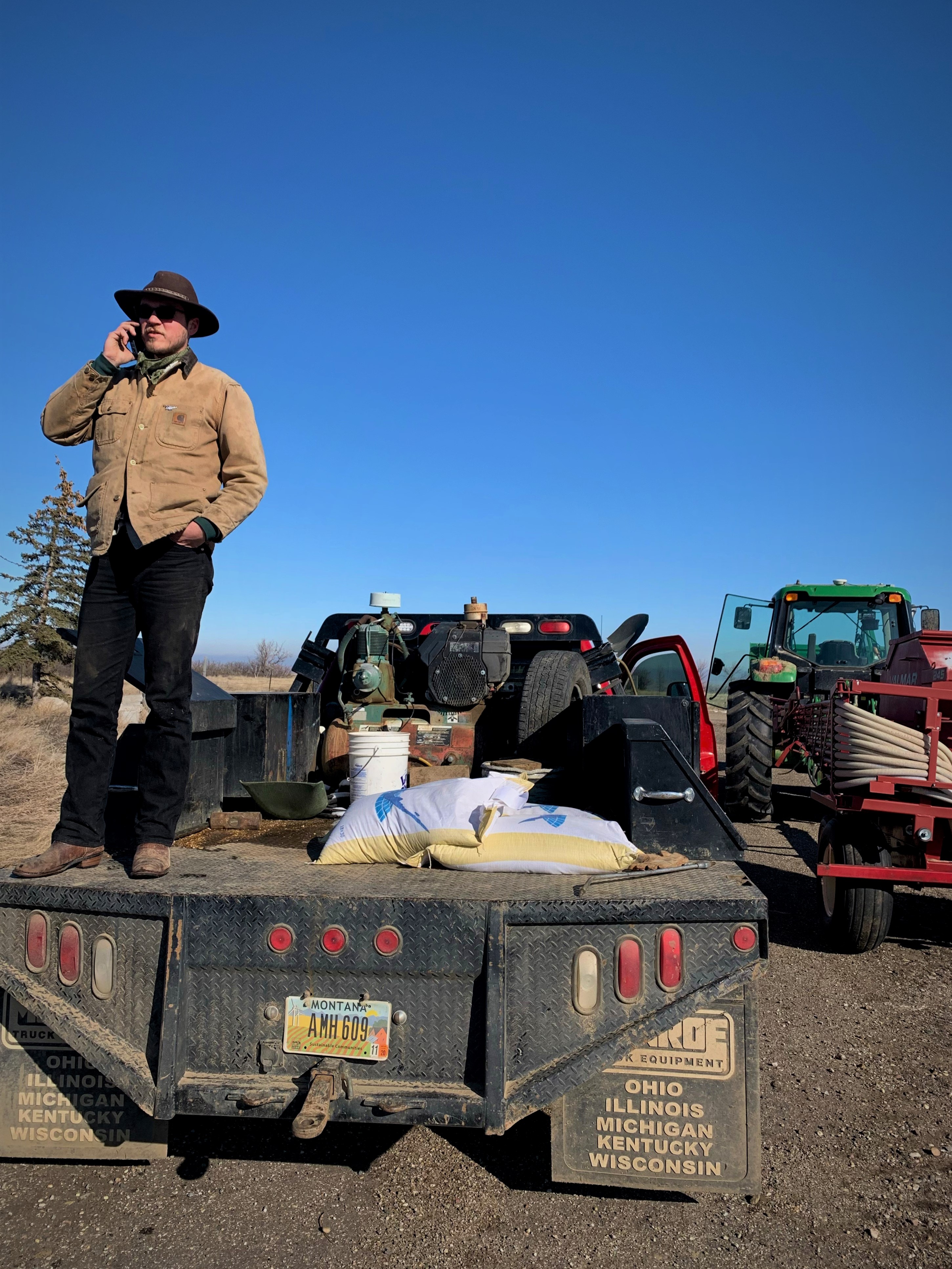 Paul Neubauer is a young agrarian and first-generation farmer and rancher. Growing up in Buffalo, NY Paul did not get first-hand exposure to agriculture until after graduating high school when he worked on his uncle's ranch in Tennessee. He was immediately attracted to raising livestock as well as agriculture in general, and was able to build on those interests while attending Warren Wilson College in North Carolina. While pursuing a degree in History, Paul worked on the school farm, learning about land management and animal husbandry, as well as equipment operation while raising crops and livestock for the students of Warren Wilson. After graduating from college, Paul apprenticed at the San Juan Ranch in Saguache, Colorado through Quivira's New Agrarian Program. He spent two years working in the high and dry San Luis valley, continuing to grow his skillset in animal and land management. After his time as an apprentice, he continued to work in Colorado for a local rancher, managing a herd of cattle in nearby Gunnison.

Paul is the Farm Foreman at Vilicus farms, and manages the day to day operations of the farm as well as managing his own cattle enterprise, P/N Ranch. He is committed to working at the intersection of crops, livestock, land health and people. Paul is certain we are not doing enough as a society to address climate change, the deeply unhealthy food system, massive and unsustainable inequality of the gender, racial, religious and economic kinds and the lack of livestock on U.S. cropland. His work as a foreman and mentor at Vilicus Farms, as well as his time as an apprentice in the NAP program have been in an effort to live closely to the land and pursue remedies to the aforementioned societal ills. Paul's relationships with his agricultural mentors has been the essential catalyst for his joy in the work of growing food, and his small successes thus far. Inspired by his own experience as a mentee, Paul is dedicated to providing education, mentorship and his friendship to other beginning farmers and ranchers.

Paul's work with land, animals, food and people also extends past the farm gate as he is the president of the Cottonwood Local of Montana Farmers Union. Paul has represented the Montana Farmers Union at the National Farmers Union Convention, and works hard to help create and shape policies that will improve the health of the land and the livelihoods of those who manage it.