Past Interns
CLASS OF 2020
ANNE CAREY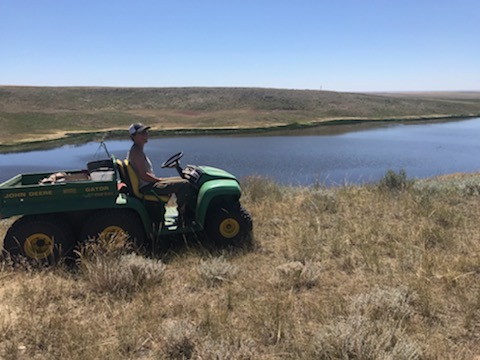 Anne Carey joins us this summer as our crop and soil science intern. Anne is originally from California, but has lived in many places around the world working with food and farming. Most recently Anne worked in the upper Hudson River Valley of New York at Hawthorne Valley Farm. She is pursuing her masters degree in Sustainable Agriculture and Horticulture this fall at Iowa State University, and plans to focus specifically on integrating poultry into vegetable production and cover crop systems. Anne chose to spend her summer here on the High Line of Montana to learn more about large scale organic systems, and to expand her knowledge of grain production, forage, and cover crops.
Here's a what Anne has to say about her journey in agriculture, and what her experience with Vilicus means:
"As I worked and traveled over the years, I continued to develop my interests in agriculture and spent many months volunteering on organic farms (before deciding to pursue full-time farm work). Experiencing such a wide array of farms and projects showed me the incredible diversity of ways one can farm and exemplified the huge effect cultural values and food traditions have in shaping the farms of a region. How a farm makes its living and supports itself, from size to type of crops, is determined by the climate and soil type just as much as the culture and economics of the country and region.
Coming to Havre, Montana to intern at Vilicus Farms adds another, important piece to this rich mosaic that is agriculture and food production. Before coming here, I had not worked on a farm of this scale nor growing these types of crops. Having focused mostly on vegetable production and dairy previously, I sought an opportunity to understand a bit more about the production of the staple crops, such as wheat, which truly sustain society. Also, working on small, organic, vegetable farms can at times create the feeling that you exist in a bubble, protected from the reality of the dominance of industrial agriculture in this country. Although it is a rewarding and supportive world (and one where a person can still make an impact on a local community), I wanted to experience a different system, one that truly abuts chemical farming and offers a view of the stark contrast between the food system we are working toward and the one that currently prevails.
Farming organically is important to me because I feel one must learn to work with nature, not against nature. Chemicals are an easy, quick fix, dependent on the idea that humans can and should dominate nature. To farm organically, one not only improves soil health, pollinator and wildlife populations, the nutrition of the food produced, and the overall ecology of an area, but one also works toward cooperation among people.
Being at a farm of this scale and in this arid climate has shifted the way I look at the natural world. While trying to use the lens I had developed in more humid climates I initially didn't see the value of all that was around. Trying to judge if a crop is looking good or if a pasture is rich are things that need to be done in context with the specific region. To try to prescribe one set of farming recommendations for the whole world, country, or even state can create problems and alienate those that work within a different biosphere. It is important to take those recommendations and fit them into your specific land and climate and work from there."
TIM IBBOTSON-SINDELAR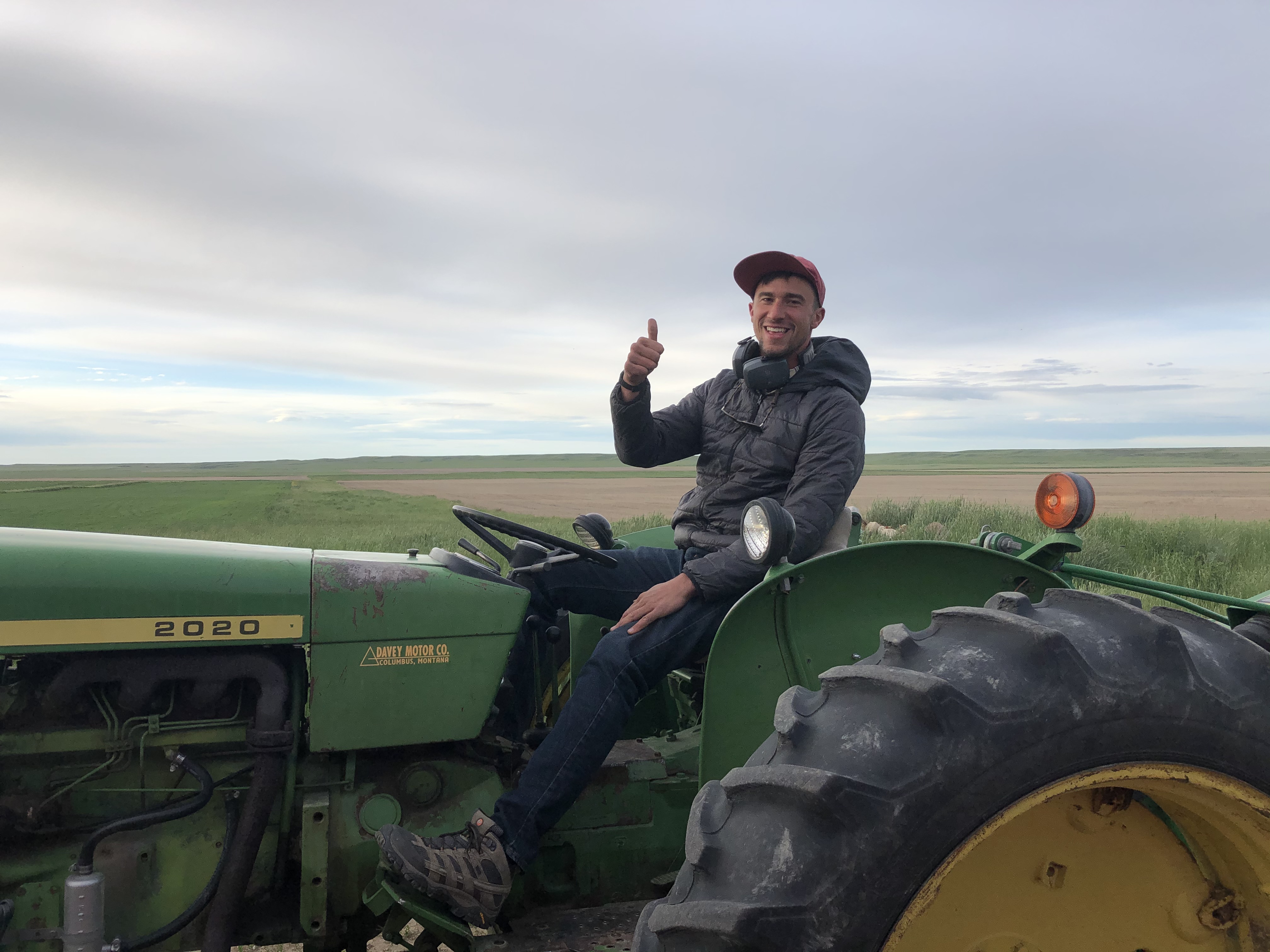 Tim joins us this season from New Haven, CT where he is pursuing a masters degree in Environmental Management as well as an MBA at Yale University. While having only briefly worked on smaller farms, Tim has been engaged with the food system working in sourcing and analytics for New York City based online grocer Fresh Direct. Tim has a relentless curiosity about where and how we grow our food, and then how it makes its way to the plate of the eater from the farm field. Jumping into a role as a farm-hand on a farm of our scale could have been overwhelming, but Tim has been up for every challenge.
Here's what Tim has to say about his experiences with food and farming and how his time here at Vilicus fits into his journey:
"In my past work, my present education, and my current internship with Vilicus Farms I have been striving to learn about and support systems that encourage ecologically sensible farming of healthy products. But until this summer I had no experience working on a farm bigger than an acre or two. Filling this experience gap has been extremely educational and eye opening.
Entering the agriculture space was a slow process, one that in hindsight looks certain and linear, while living it felt uncertain and winding. Essentially, I grabbed a cereal box and started asking questions. But the questions didn't all form at once at the breakfast table; they formed throughout the last decade, ever accelerating throughout my 20s. Where did the wheat come from? What is a preservative? What happens when you eat preservatives? How did the wheat go from farm to box? Why do I feel good or bad after eating a meal? When was modern cereal invented? How does marketing affect sales? How does government policy encourage or discourage certain production methods? How do microbes work, both in soils and in our guts? Some of the answers have been upsetting, some inspiring, but all have led me to see that farming is at the intersection between land and people, and we get to choose how we treat both: If we farm right, we can improve the health of our land and people, but if we farm poorly, we will sicken both.
While I have experience growing food at small scales and procuring food at big scales, this summer at Vilicus is my first time farming at big scales. I'm learning tons from the fields and the people here, and getting my hands covered with dirt and diesel. I absolutely love it. Growing food (and supporting those who do) that supports human and environmental health is my life goal. The organic label has imperfections, but it's a good start towards that goal. I think it's important to remember that no one rule or label can replace ethics. Fortunately, land and community stewardship is the life blood of Vilicus Farms, and living by this ethic goes well beyond meeting any certification
Farms are the spaces where land and people meet. Farms produce the sustenance for human existence, and since agriculture is by far our largest land use, it is where humans exert the most influence over the land. Right now, in the U.S. and throughout the world, it is shockingly commonplace for our food to sicken us and for us to sicken our land. Yet growing food can promote the health of our land and people. Knowing this truth, and perhaps more importantly deeply feeling this truth, I can't turn away from the land and people sickened by our present system. And why would I not want to embark on a future that has so much unrealized potential?"
EDDIE SCHEIBER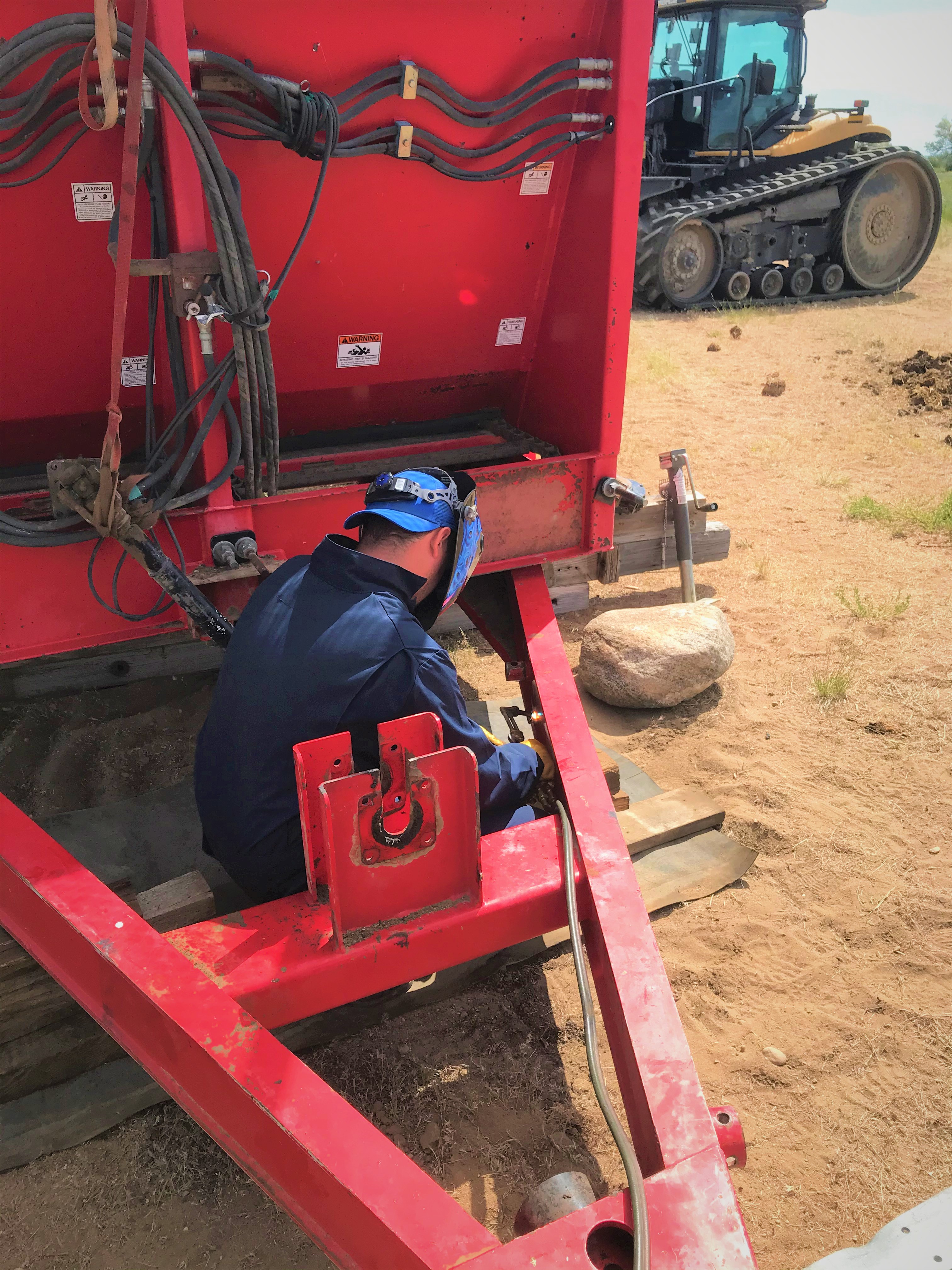 Eddie joins us this year from sunny California, where he is currently an undergraduate student at Cal Poly in San Luis Obispo in their Agricultural Management program. Eddie grew up ranching and farming, and knew that he wanted to continue in his family's agricultural footsteps. After his internship Eddie plans on returning to school to finish his education, and currently works for the schools feed mill, learning the ropes of managing complicated farm systems. He hopes to return to Montana someday, possibly even one day farming out under the Big Sky!
Here's what Eddie had to say about the opportunity to work with us here at Vilicus this season:
"I am from Lincoln, CA where my family has a been raising beef cattle since 1918 and I am the 5th generation on the ranch. The growing urban development in California has begun to surround the ranch which has led me to look for what the future will be for my family's ranch. I have always had a love of farming and preferred it over ranching. This is one of the main reasons that I found my way to Montana because of the farming opportunities as well as the immense beauty that is everywhere. I found Vilicus Farms as I was searching for an internship for the summer. I come from conventional ranching background and the organic practices that Vilicus implements were new to me and I wanted to learn more.
As I learn more about organic farming, I am beginning to realize how much the land benefits from being farmed in an organic system. I feel that overall it is healthier for our environment and all the species that we inhabit the world with. Working for Vilicus has changed my mindset when it comes to large scale grain and pulse farming and how an organic system fits into this. I have always been interested in large-scale conventional farming but my eyes have been opened to the possibilities and benefits that come from being organic."
SAM BRUCKNER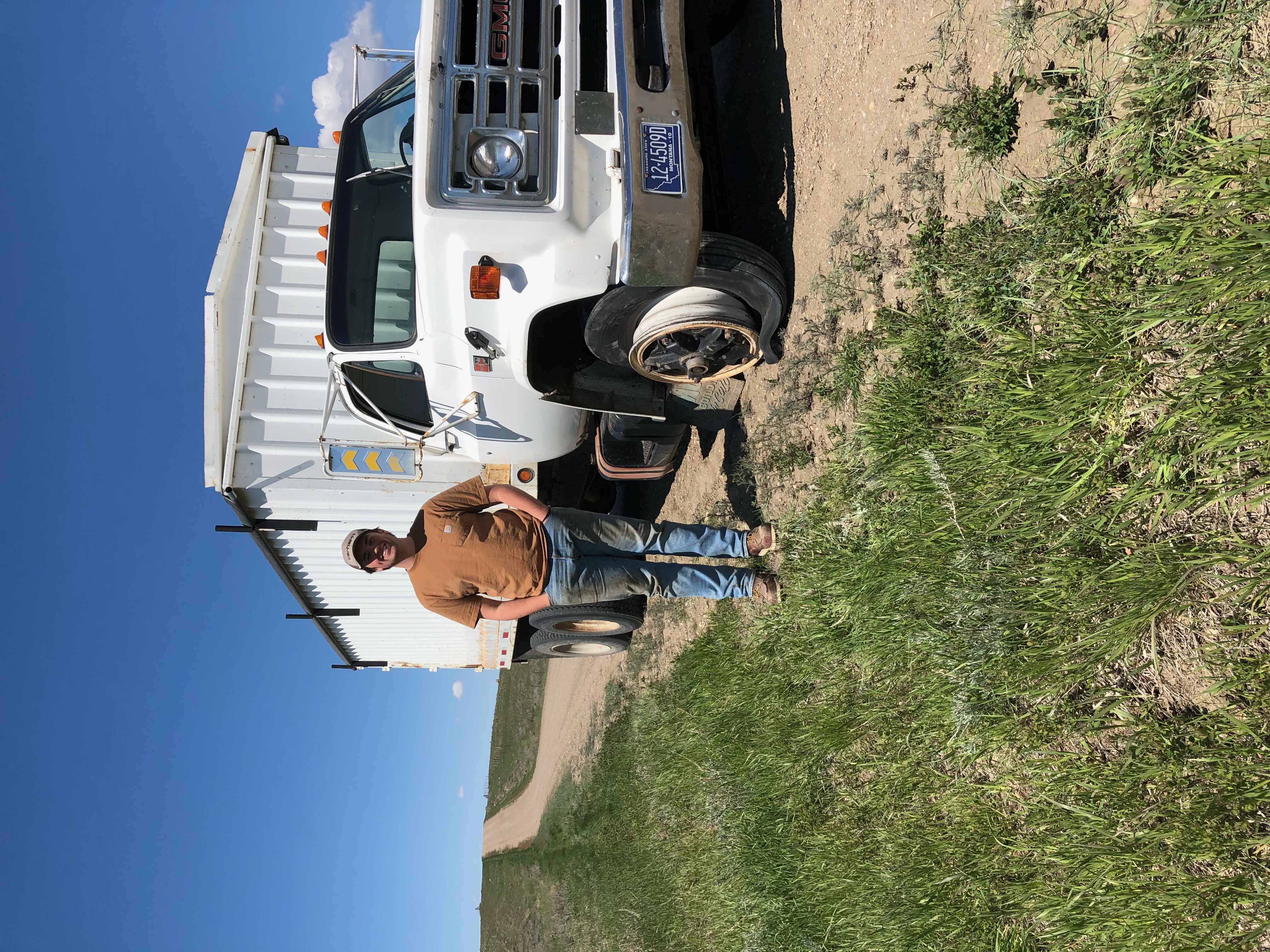 Sam joins us from Wayne, Nebraska to spend the summer working with us before going back to school at the University of Colorado where he is currently pursuing a degree in music. Sam grew up surrounded by agriculture, originally on a farm. His father came from a family farm, and his mother worked for the Center for Rural affairs and both influenced his love for agriculture and the rural lifestyle. Here's what Sam had to say about his time here at Vilicus Farms:
Here's what Sam had to say about his time here at Vilicus Farms:
"I came to Vilicus Farms because I wanted to experience organic ag and the crop rotations Doug and Anna had been practicing. After living in an area that only focused on traditional ag, I wanted to experience something new. I believe a major influence for me in agriculture was my parents. My mom worked on lots of farm policy issues and every dinner table conversation was about the issues she was working. My dad really inspired my love for equipment and using it to make a difference. He would always show me pictures when I was a kid of old trucks and tractors he and his brother farmed with and it really made me excited. When you are a 12 year old boy what big truck wouldn't excite you?
I have been working in or around agriculture all of my life. I grew up on a farm for the first 5 years of my life and then purchased cow calf pairs while in high school to show in 4-H and to build a small herd. I love working in agriculture. There is something about working outside and getting your hands dirty and clothes greasy that is just a lot of fun to me, and especially with Vilicus, working with a team that has a goal in mind. That is something that is very inspiring to me.
Farming organically is important to me because as a kid I would help my uncle with planting and loading a seeder, and when he would fill the seeder with corn the seed was red. It was a GMO roundup ready seed and seeing that made me really uncomfortable. I feel that the human race needs to be putting natural real foods into their body. Not only that, but we owe it to the earth to take care of it. I am passionate about this because I grew up around people who deny any new ideas. I want people to see that natural foods are a great idea and that we need to care about the food we eat and also feed to our animals.
If anything, working with the farm and crew just emphasized all of the feelings that I had about the food system and agriculture. I think what made me even more excited though was the meeting of minds. The fact that the farm would collaborate together and put our brains together and talk about new ideas in agriculture. Currently I have two more years of school to finish before I need to make a next big step. I feel that a next step for me is to return to Vilicus and work for another summer with the crew. I would love to learn even more and fully dive into the farm operation."
If you are interested in an internship with us as Vilicus Farms, please send and email introducing yourself and your interest to the Internship Coordinator at: [email protected]